Do you often find yourself counting the days until your next paycheck? If the cycle of living paycheck to paycheck has left you yearning for financial stability, we've got some great news for you. In this post, we're about to uncover a treasure trove of high-paying jobs, all offering a generous wage of $50 an hour or more. The best part? You won't need to commit to years of formal education for most of these opportunities. Whether you're a seasoned professional or someone just starting out, these jobs are in high demand and ready to change your financial landscape.
Freelance Jobs That Pay $50 an Hour or More
In the ever-evolving landscape of employment, the freelance sector has emerged as a powerhouse of opportunities. Whether you're a seasoned professional or a newcomer, these freelance jobs promise hourly wages of $50 or more. Ditch the traditional nine-to-five, embrace the freedom of remote work, and discover how you can turn your skills into a lucrative freelancing career.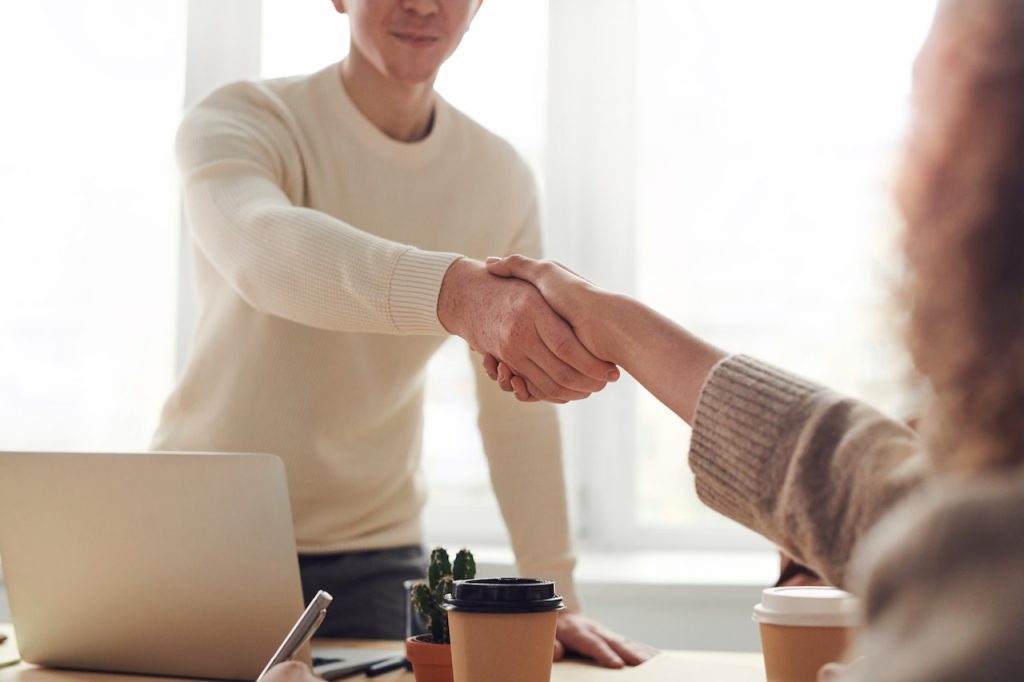 1. Blogging: Your Path to Financial Freedom
If you have a passion for writing and a topic you're passionate about, consider blogging. A blog is like owning a piece of digital real estate, and once you have a steady flow of traffic, you can monetize it through various means, such as advertising, affiliate marketing, sponsored posts, and selling your products. Some successful bloggers make tens of thousands of dollars per month. It's a career that offers unlimited earning potential.
Blogging is not just about writing; it's about building a brand and an online presence. Successful bloggers often diversify their income streams by incorporating advertising, affiliate marketing, sponsored posts, and even creating and selling their products. However, the road to a profitable blog is not always easy, and it may take some time to build a substantial readership.
Average Salary: Unlimited earning potential.
Job Requirements: You can start a blog with zero experience. Take a course like the Authority Site System for a roadmap to success.
Also read: 62 Profitable Food Niches to Start a Blog For
2. Proofreader: The Grammar Guardian
If you have a keen eye for detail and an excellent command of English grammar, proofreading can be a great freelance job. Proofreaders play a crucial role in ensuring written content is error-free, making their work in high demand across various industries. While having a formal degree in English or journalism helps, some companies may require you to take a proofreading test to demonstrate your proficiency.
Proofreading is not limited to checking for typos; it also involves ensuring consistency and clarity in written content. While a degree in English or journalism is helpful, you can improve your skills through practice and online courses.
Average Salary: $27 – $35/hour. $50/hour or more for specialist roles.
Job Requirements: A Bachelor's degree in English or journalism helps but is not essential. Some companies will ask you to take a proofreading test to show proficiency.
3. Facebook Ads Manager: The ROI Magician
With the rise of online marketing, Facebook ads managers are in high demand. These digital marketing professionals create and manage ad campaigns, develop strategies to improve return on investment (ROI), and refine ad performance. While a formal education isn't a requirement, a deep understanding of Facebook's advertising ecosystem and a track record of successful ad campaigns will help you succeed.
Becoming a Facebook ads manager requires an understanding of the platform's advertising tools and audience targeting. Successful ad campaigns are often a result of continuous testing and optimization.
Average Salary: $41.32 – $59.50 an hour.
Job Requirements: No formal education required. Must know how to use Facebook Business Manager and related tools to succeed and show previous success in creating FB ad campaigns.
4. Social Media Manager: Building Followers, One Post at a Time
Social media managers are responsible for overseeing an organization's presence on social media platforms. Their duties include scheduling posts, developing strategies to increase follower counts, engaging with the audience, and analyzing performance. The flexibility of this role allows you to manage your work hours, and tools like ChatGPT can assist with content creation and scheduling.
Social media managers should stay up-to-date with the latest trends and tools in social media marketing. The role is highly flexible, allowing you to work remotely and manage multiple clients.
Average Salary: $24 – $47 an hour.
Job Requirements: Bachelor's degree in marketing, journalism, or communications helps but is not essential. Build your portfolio to show your social media marketing abilities.
5. Software Developer: Crafting the Digital World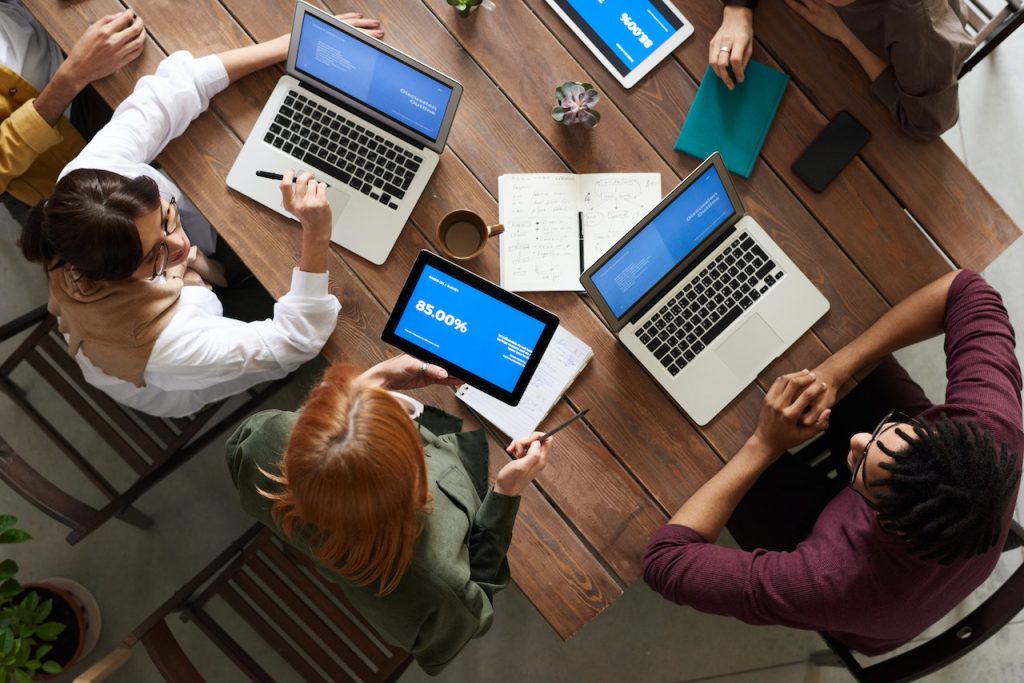 Software developers design, program, and develop various types of software. They may also be asked to identify and solve complex problems in existing software. To excel in this field, you need a strong foundation in computer programming and a relevant degree. A career as a software developer promises a handsome wage, with rates often exceeding $50 an hour.
Software development involves creating, maintaining, and improving software applications. To excel in this role, you need strong problem-solving skills and the ability to work in a team.
Average Salary: $52.37 – $72.12 an hour.
Job Requirements: Bachelor's degree in computer science or a related field and some work experience.
6. Writing Press Releases: Communicating Success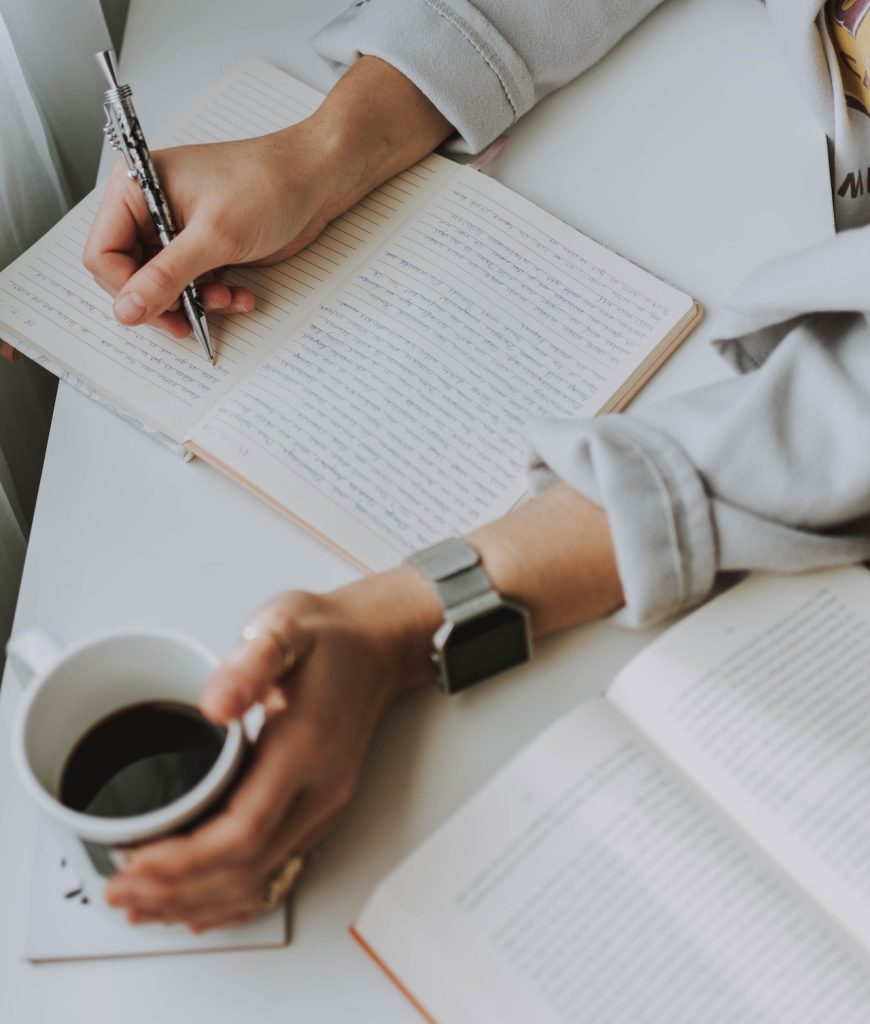 Businesses and organizations use press release writers to quickly disseminate information about their accomplishments and intentions. Writing press releases can be highly rewarding and well-paying. You need to have the ability to meet deadlines, excellent written and verbal skills, and proficiency in software like Microsoft Office and InDesign.
The ability to craft concise and impactful press releases is essential for this role. While a degree in communications or journalism is preferred, hands-on experience can be equally valuable.
Average Salary: $22.63 – $56.03 an hour.
Job Requirements: Bachelor's degree in English, communications, journalism, or public relations preferred.
7. Financial Manager: Master of Money
Financial managers help individuals and businesses manage their finances, offering expert advice on budgeting, investments, and cost optimization. This role demands business acumen, problem-solving skills, and financial expertise. While previous experience in the financial sector is beneficial, it's the skills and knowledge you bring to the table that truly matter.
Financial managers need to stay current with financial regulations and market trends. The role often involves advising individuals and businesses on financial strategies, investments, and cost management.
Average Salary: $51.59 – $72.12 an hour.
Job Requirements: Bachelor's degree in finance or a related sector. Experience in a previous financial role helps.
8. Sales Manager: Leading the Sales Charge
Sales managers are responsible for overseeing sales teams within organizations. Their duties range from crafting sales strategies and setting targets to hiring and training new sales representatives. Effective communication, strong management skills, and strategic planning are key to success in this role.
Sales managers need to set clear sales targets, monitor performance, and adapt strategies to meet goals. Effective communication and leadership skills are critical in this role.
Average Salary: $53 – $74 an hour.
Job Requirements: Bachelor's degree in business administration, sales, or marketing preferred. Previous sales experience is essential.
Traditional Jobs That Pay $50 an Hour or More
The allure of traditional employment endures, offering a steady and structured path to financial success. Within these job roles, the potential to earn an impressive $50 or more per hour awaits those who embark on this well-trodden journey. Step into the world of established professions and discover how your expertise can lead to financial stability and professional fulfillment.
9. Nurse Practitioner: Caring for Health
Nurse practitioners provide healthcare services, diagnosing and treating patients under the supervision of licensed physicians. If you have previous healthcare experience, transitioning to a career as a nurse practitioner can be highly lucrative, with rates often exceeding $50 an hour.
Nurse practitioners often work in healthcare settings such as clinics and hospitals. They provide a wide range of medical services and are essential in improving access to healthcare services, especially in underserved areas.
Average Salary: $59 – $69 per hour.
Job Requirements: Bachelor's degree in nursing. Then, you must gain a Graduate degree, hands-on experience, and extra certification.
10. Political Scientist: Shaping Policy
Political scientists analyze past and present political systems to inform policy decisions. Critical thinking, analytical skills, and intellectual curiosity are essential for success in this field. Starting with volunteer work and internships can be a great way to gain valuable experience.
Political scientists often work for government agencies, think tanks, or research institutions. Their research and analysis help policymakers make informed decisions.
Average Salary: $58.90 – $82.93 an hour.
Job Requirements: Must have a Master's or PhD and an undergraduate degree in political science, statistics, and writing.
11. HR Manager: Nurturing Talent
Human Resources (HR) managers oversee staff recruitment and development within organizations. They bridge the gap between management and employees, ensuring a productive and harmonious work environment. Proficiency in HR systems and databases, active listening, and knowledge of labor law and HR best practices are vital for this role.
HR managers play a crucial role in maintaining a positive work environment. They are responsible for recruiting, training, and resolving employee issues.
Average Salary: $50 – $64 an hour.
Job Requirements: Bachelor's degree in human resources or a related field.
12. Public Relations: Shaping Public Image
PR managers play a crucial role in shaping a company's reputation and public image. They create marketing communications plans, develop media relations strategies, and organize public relations activities. Building strong relationships with the media and social media experience are assets for this role.
PR managers work to create a positive public image for their clients or organizations. They handle media relations and communication strategies.
Average Salary: $51 – $66 per hour.
Job Requirements: At least a Bachelor's degree, and some positions may require a Master's degree.
13. Dentist: Crafting Beautiful Smiles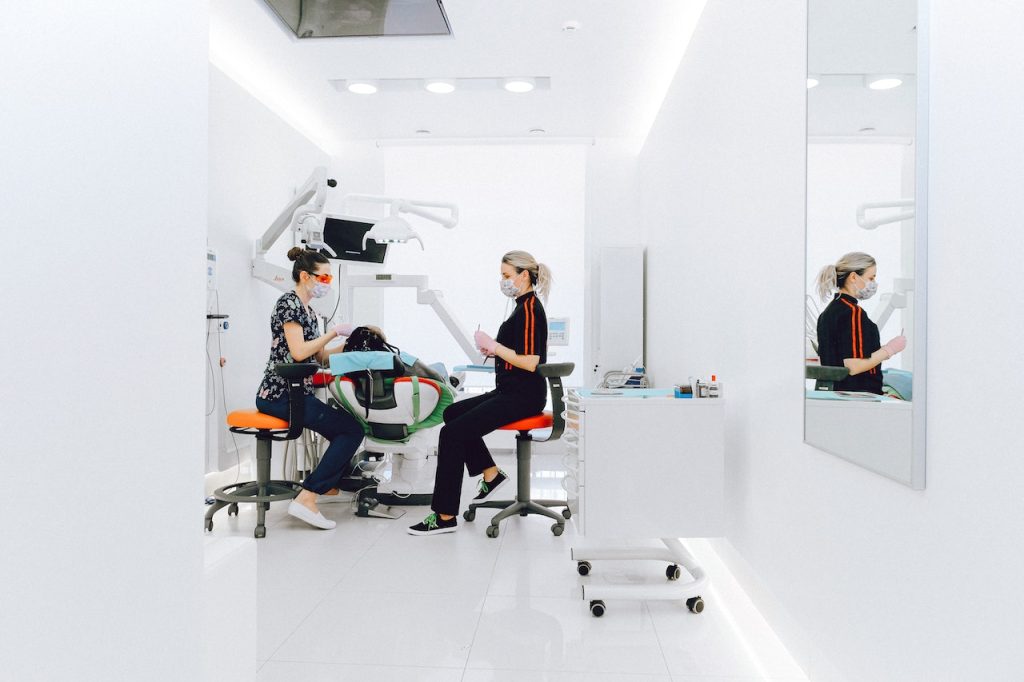 Dentists assess, diagnose, and treat various dental problems, from routine check-ups to complex procedures. A career in dentistry requires formal education and strong interpersonal skills. The payoff is not only monetary but also the satisfaction of improving people's oral health.
Dentists provide essential dental care services, including regular check-ups, oral surgeries, and cosmetic treatments. The profession requires rigorous education and training.
Average Salary: $92 – $114 per hour.
Job Requirements: Bachelor's degree and four years in dental school.
14. Property Manager: Overseeing Real Estate
Property managers support property owners and tenants alike. Their responsibilities include setting rents, finding and screening tenants, managing tenant evictions, and maintaining properties. A background in real estate can be beneficial, but it's not always a requirement.
Property managers deal with various aspects of rental properties, from finding tenants to maintenance and rent collection.
Average Salary: $45 – $61 per hour.
Job Requirements: A high school diploma or equivalent is preferred.
15. Physician Assistant: Assisting in Healthcare
Physician assistants conduct patient examinations, assess health conditions, and provide treatments under the supervision of licensed physicians. This role demands compassion, decision-making skills, and experience in a medical capacity. A bachelor's degree, a master's degree, and certification are typically required.
Physician assistants work closely with doctors and play a crucial role in providing healthcare services. They often work in hospitals, clinics, and other healthcare settings.
Average Salary: $60 – $68 per hour.
Job Requirements: A Bachelor's degree, a Master's degree, and you must pass the Physician Assistant National Certifying Exam.
Final Thoughts on High-Paying Jobs
As you've seen, there's an array of high-paying jobs that offer $50 an hour or more. While some may necessitate formal education and experience, others allow you to build a lucrative career with shorter courses and freelancing opportunities. It's time to break free from the paycheck-to-paycheck cycle and explore these high-demand jobs to elevate your income and secure your financial future.
These high-demand jobs that pay $50 an hour or more offer a wide range of opportunities for individuals with different skill sets and educational backgrounds. Whether you're interested in freelancing or pursuing a more traditional career path, these jobs can provide financial stability and a pathway to a more prosperous future.